E. Massey is an author, teacher, psychic and practicing Witch. His presence over the years has grown within the pagan community serving as store owner, event organizer, and can be seen most notably along with Alexander Cabot hosting the popular podcast radio show, This Old Witch, which showcases elders within the Witch and pagan Community.
Author of "Casting Creative Magickal Circles" and "The Modern Witch's Curriculum" as well as various articles on Witchcraft and magickal practices. Nominated for the 2018 Witch Way Magazine Awards "Favorite Witch Teacher", he facilitates classes and workshops on Witchcraft and magick throughout the U.S.
As a Psychic, E. Massey has gained notoriety in the paranormal community, working alongside such celebrity TV investigators and psychics as Mark Keyes and Virginia Centrillo of Travel Channel's "Paranormal 911" and Destination America's "The Haunted". However, his focus and skills can be seen as a professional tarot reader. Reading tarot for over 20 years, providing insight to seekers all over the world. He also organized various paranormal and psychic events at some of the most well-known haunted towns and locations.
E. Massey has been a practicing Witch for over 30 years. Growing up in a mixed-magickal family, he was exposed to indigenous American teachings and later trained and initiated into a non-linage Gardnerian Tradition. Having studied under some of the most profound folk magick teachers in the NY area, his practice draws upon a foundation of folk, traditional and modern Witchcraft blended with the wisdom of indigenous American spiritual beliefs. E. Massey is a recognized Minister of the First Nation Church facilitating life ceremonies, weddings, and funerals all over the US.
Experienced Psychic and Tarot Reader for over 20 years
E. Massey can provide you with information others cannot. As a psychic he not only provides information on your current path/situation, but he also receives messages from your own personal guides, ancestors and passed loved ones. E. Massey has provided insight to seekers all over the world, including many high-profile clients. He is known for being honest, blunt, and funny within his readings.
E. Massey's Books
"Casting creative Magickal Circles" & "The Modern Witch's Curriculum"
are currently out of print
---
---
"Call of the God: An Anthology Exploring the Divine Masculine within Modern Paganism" Edited by Frances Billinghurst
Contributed Artwork
"Call of the God: An Anthology Exploring the Divine Masculine within Modern Paganism" is a unique smorgasbord of essays, poems, fiction and artwork depicting the numerous manifestations of the God and how the Divine Masculine is depicted within modern Paganism around the world."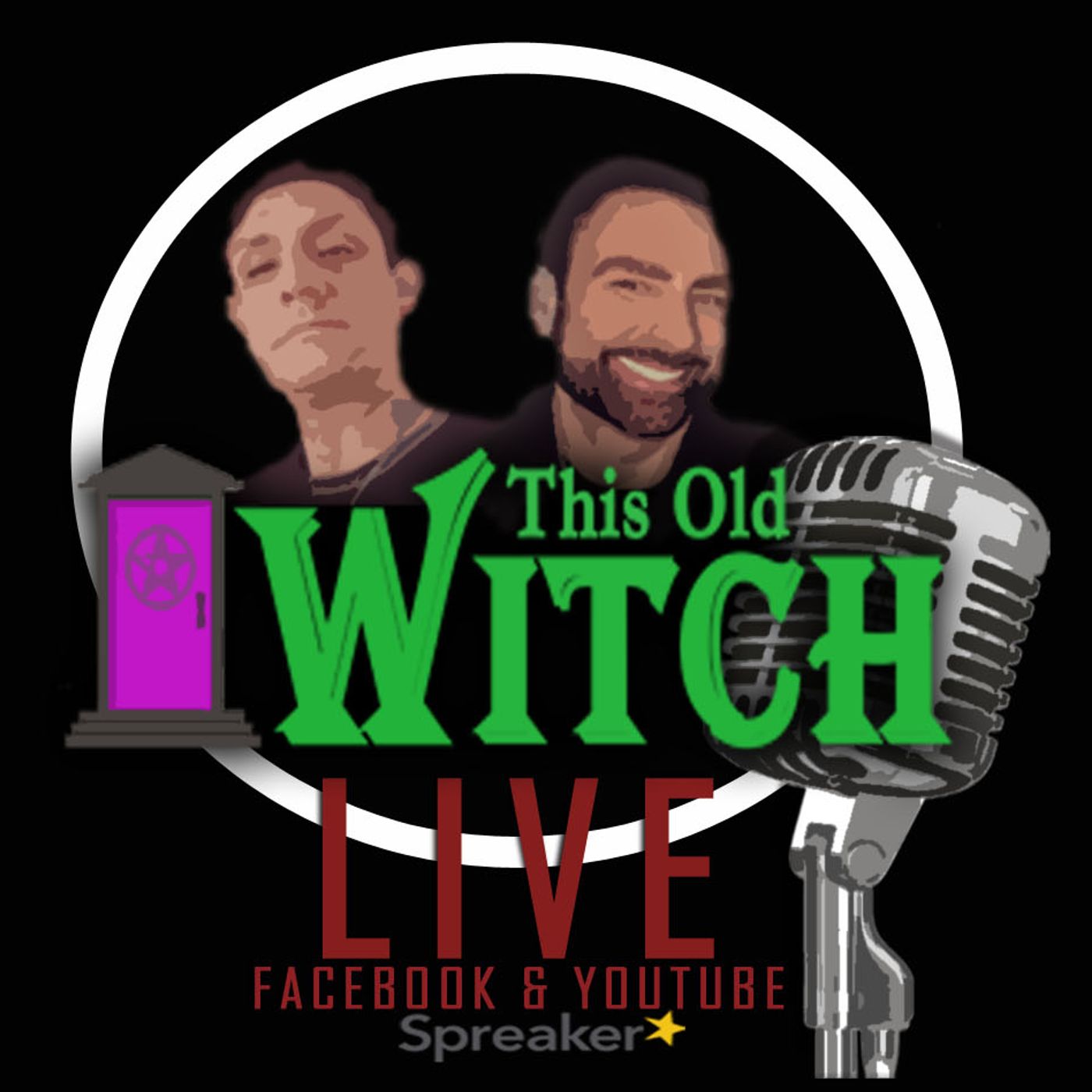 This Old Witch Episode 41 "When Fairies Come to Town" w/ Special Guest Morgan Daimler
–
This Old Witch Podcast
Do you believe in Fairies? We don't, or do we? Find out the truth with Alexander and E about the nature and history of the Fae with special guest and author Morgan Daimler. From brownies to horror movies, we talk about it all.
Press & Interviews
---
---
---
Male Witches Interview expose, Gay Journal- August 2019
---
For general contact and inquiries please fill out the form below.